Our Vision Statement: Support, sustain, and inspire high-quality mathematics learning - every day, for every learner.
We will work together to:
Engage learners in high-quality, rigorous mathematical experiences

Promote mathematics as a sense-making endeavor

Foster positive mathematical identities and growth mindsets
2021 school year is almost over...
The Summer Math Challenge is a free, six-week program that helps students practice math skills taught during the school year. When you join the challenge, you'll get access to daily fun activities and resources designed for your student's grade and ability level.

The 2021 Summer Math Challenge will begin on Monday, June 21st.

***For additional options, visit our Summer Math page.

Learning in the "New Now" has required us all to make adjustments. Use this toolkit as you move forward to meet students' needs.

These resources are intended to assist Secondary Mathematics teachers in creating and/or delivering high-quality mathematics instruction to our students.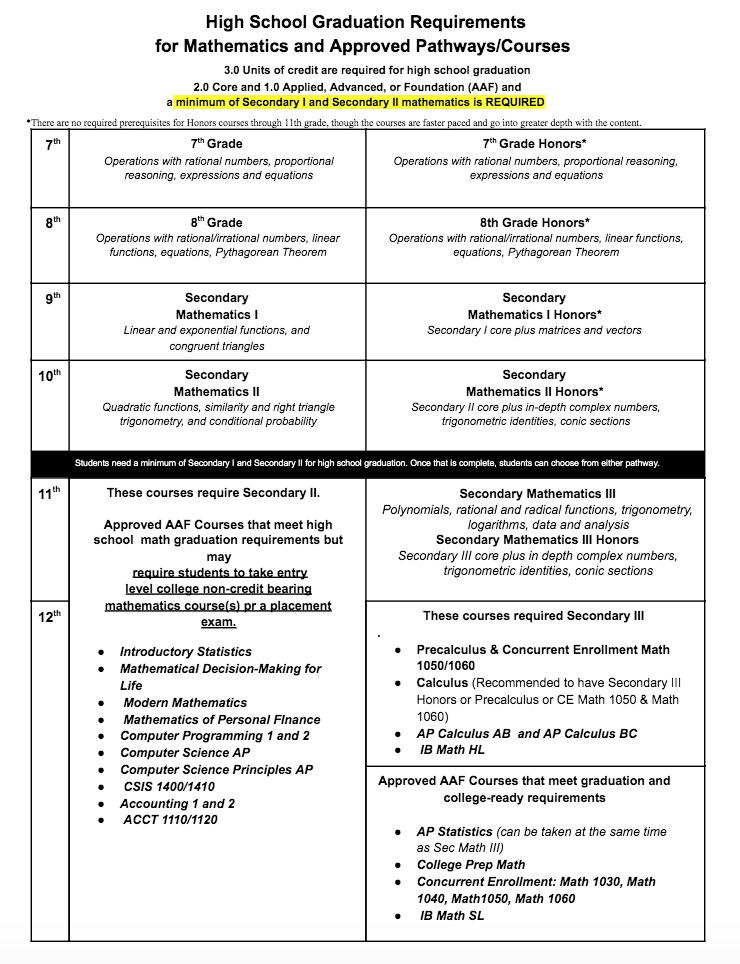 Link to our High School Graduation Requirements for Mathematics and Approved Pathways and Courses
---
Additional Resources
Calendar Templates - Download a copy and start your planning for the new school year.