Welcome to the 2020-21 School Year!
This is going to be a great year... Please see the grade level for updated documents.
6th REGISTRATION: Interested in 8th Grade Honors?
In light of the education experiences surrounding COVID-19, we see a greater need for students to solidify understanding and build a solid mathematical foundation. 7th grade mathematics is the cornerstone for understanding algebra, geometry, ratios and  proportional reasoning, which are critical to the understanding of trigonometry and calculus. Students who select the 8th grade honors pathway should be proficient in these domains.  The District is not able to provide summer courses as in previous years due to funding being reallocated.  If students qualify for 8th grade Honors, they will have to be fully prepared to begin 8th grade in August. The following math rubric can be used in order to make informed decisions on which mathematics class is appropriate.
Math Placement Rubric: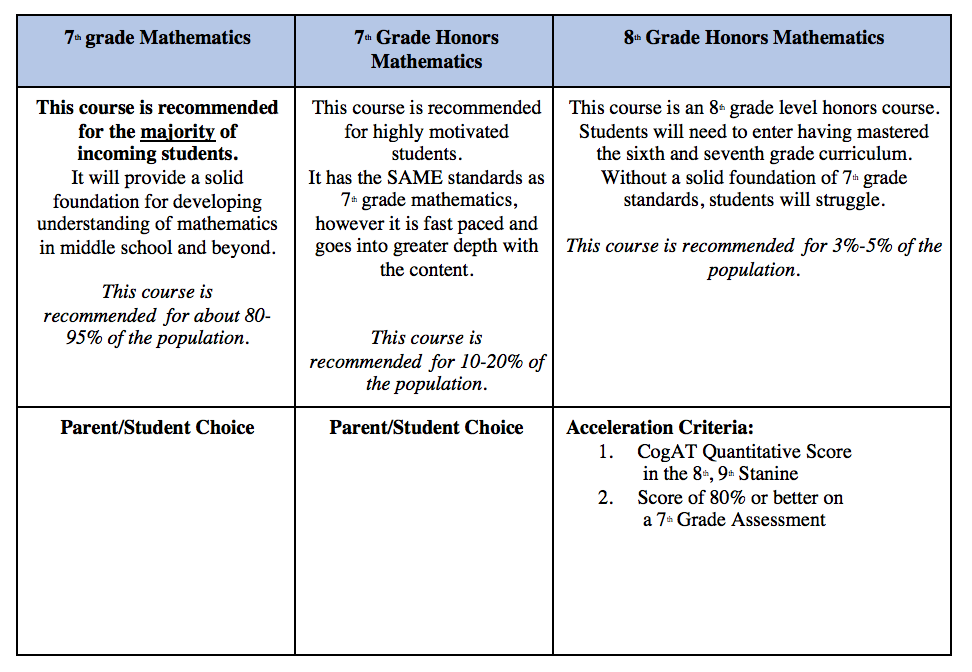 If you are interested in taking 8th grade Honors, please use this link to take the 7th-grade assessment, https://forms.gle/fkZh46RpKjS8UhWB9.
Please take the assessment by February 19, 2021. To view the 7th grade standards, click here. Upon completion of the assessment, your child will receive a score and the middle school will be notified of your child's placement.
High School REGISTRATION: Which Math Class is right for you?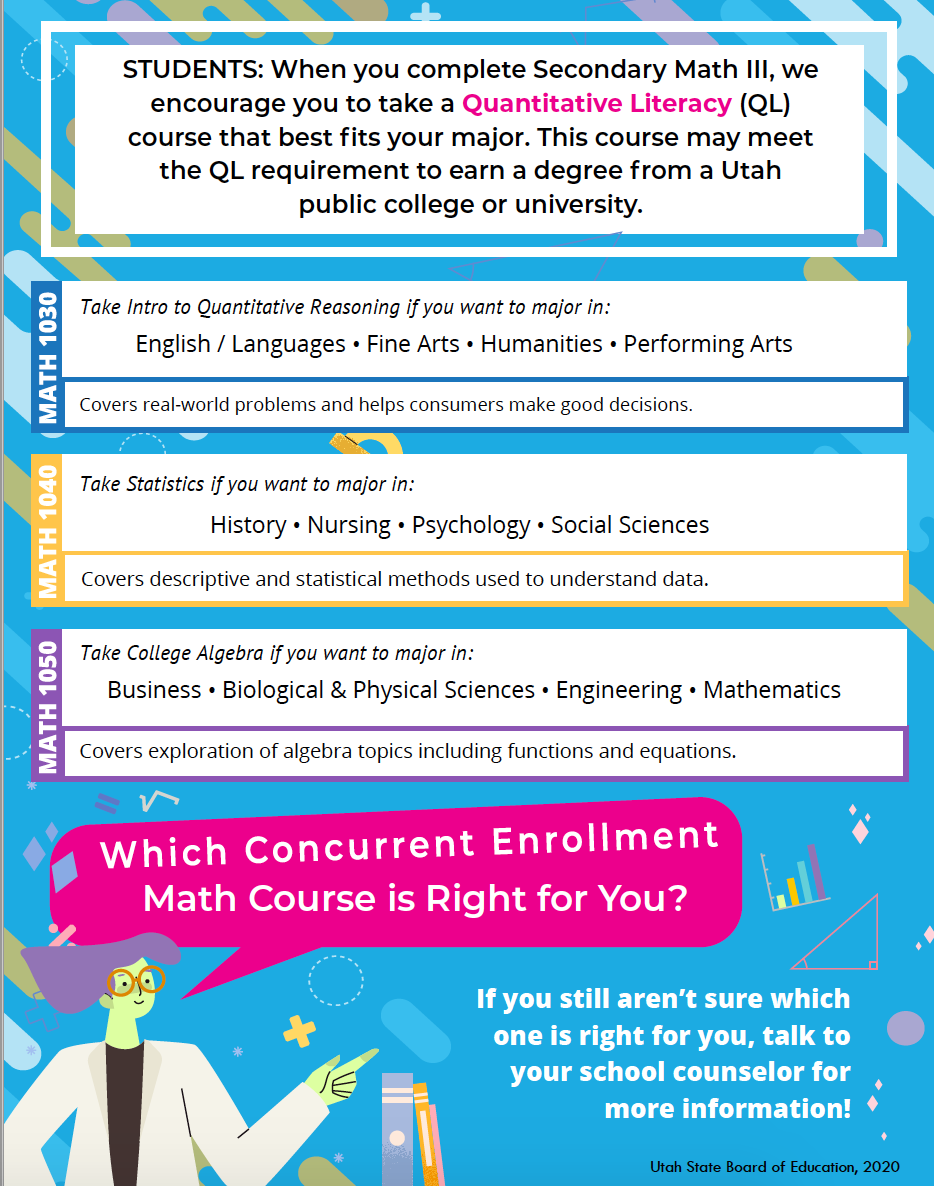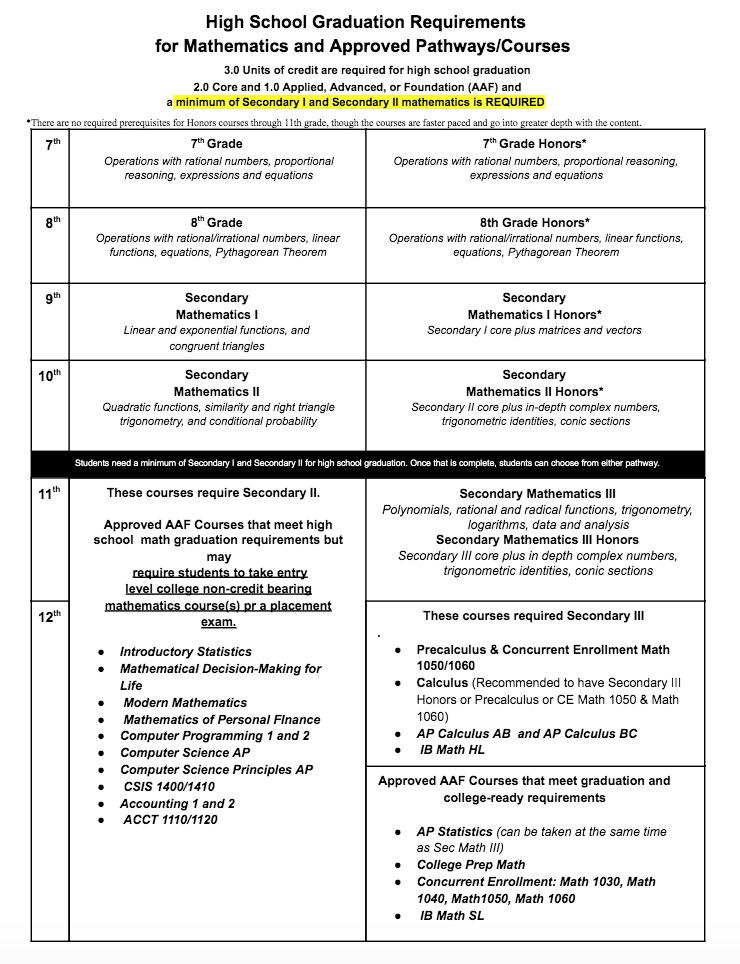 Link to our High School Graduation Requirements for Mathematics and Approved Pathways and Courses
---
RESOURCES
Learning in the "New Now" has required us all to make adjustments. Use this toolkit as you move forward to meet students' needs.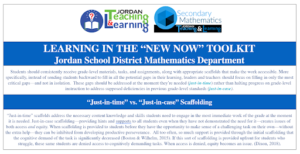 These resources are intended to assist Secondary Mathematics teachers in creating and/or delivering high-quality mathematics instruction to our students.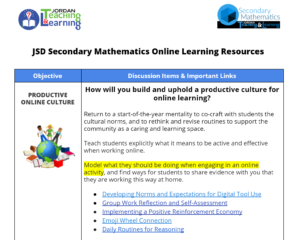 Additional Resources