Welcome to the 2020-21 School Year!
This is going to be a great year... Please see the grade level for updated documents.
 
---
RESOURCES
Learning in the "New Now" has required us all to make adjustments. Use this toolkit as you move forward to meet students' needs.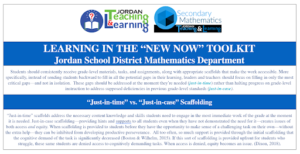 These resources are intended to assist Secondary Mathematics teachers in creating and/or delivering high-quality mathematics instruction to our students.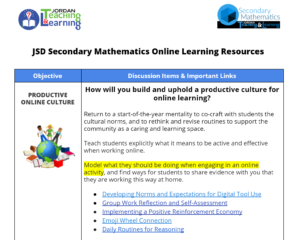 Additional Resources